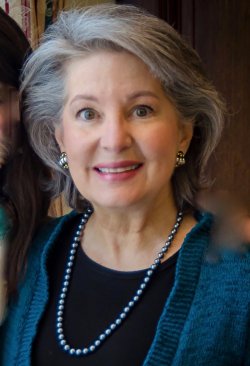 She's been been sneezed on by an elephant, held at gunpoint, and survived a killer California earthquake, which may explain why she writes cliffhangers.
After working as a stage and TV actress, she happily moved behind the camera at The American Film Institute as Assistant to the Director of Production. While she loved bringing new films to life at AFI, a different opportunity lured her toward what's now an award-winning writing career.
The Body Next Door:
2017 WINNER Readers' Favorite Mystery
2017 FIRST PLACE Chanticleer Mystery & Mayhem
2017 FINALIST Silver Falchion Mystery
2017 CROWNED HEART InD'Tale Suspense
2017 RONE Nominee Romantic Suspense
The Body Business:
2015 RONE Finalist Romantic Suspense
2014 PAGES FROM THE HEART Finalist
Here's how it happened: After stints as the managing editor for Tennis Illustrated (a national magazine now sadly defunct) and D Magazine (where she earned a national journalism award), she was the contributing book editor for Five Minutes to Midnight (Delacorte Press), an international thriller. The success of that book inspired her to write her own. The award-winning Samantha Newman Mystery Series now includes The Body Business and The Body Next Door. The third Samantha book is slated for 2018.
Though she's lived in three states and two countries, Gay calls Texas home. She loves connecting with readers, book clubs and community groups. If you have a question, or an invitation to speak at an event, let her hear from you!
Want to ask Gay a question? Start here.