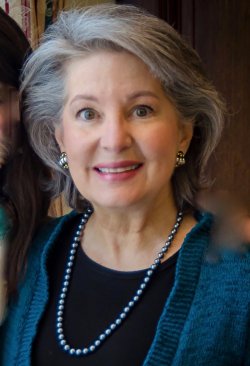 I've been been sneezed on by an elephant, held at gunpoint and survived a killer California earthquake, which may explain my penchant for writing cliffhangers. I began my working life as a stage and TV actress, then happily moved behind the camera at The American Film Institute (AFI) as Assistant to the Director of Production. Though I've lived many places, I now reside in Texas.
After stints as the managing editor for Tennis Illustrated (a national magazine now sadly defunct) and D Magazine (where I earned a national journalism award), I was the contributing book editor for Five Minutes to Midnight (Delacorte Press), an international thriller. The Samantha Newman Series of mystery novels with a touch of romance includes The Body Business and The Body Next Door, an international award-winner.
I love to hear from readers and connect with book clubs and community groups around the country. If you have a question or would like to book me for your event, please contact me through this website.
For more, visit:
Amazon: https://www.amazon.com/Gay-Yellen
Facebook: http://www.facebook.com/gayyellenauthor
Twitter: @GayYellen
LinkedIn: https://www.linkedin.com/in/gayyellen
Q&A with GAY
Want to ask Gay a question? Visit her Contact Page.