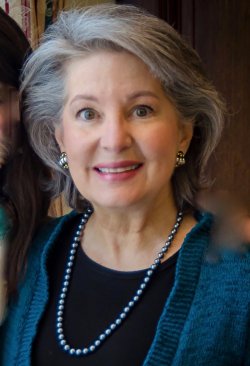 I've been been sneezed on by an elephant, held at gunpoint and survived a killer California earthquake, which may explain my penchant for writing cliffhangers. I began my working life as a stage and TV actress, then happily moved behind the camera at The American Film Institute (AFI) as Assistant to the Director of Production.
After stints as the managing editor for Tennis Illustrated (a national magazine now sadly defunct) and D Magazine (where I earned a national journalism award), I was the contributing book editor for Five Minutes to Midnight (Delacorte Press), an international thriller. The Samantha Newman Series of mystery novels with a touch of romance includes The Body Business and The Body Next Door.
I live in Texas, and I love connecting with book clubs and community groups in person and online. If you want to ask a question or would like to book me for your group event, please contact me through this website.
For more, visit:
Amazon: https://www.amazon.com/Gay-Yellen
Facebook: http://www.facebook.com/gayyellenauthor
Twitter: @GayYellen
LinkedIn: https://www.linkedin.com/in/gayyellen
Q&A with GAY
Want to ask Gay a question? Visit her Contact Page.