With a reading list I'll never finish, I didn't make much headway in 2016. Most of my energy went to editing, rewriting, editing, rewriting and finishing my own book. But among the best I took time for were: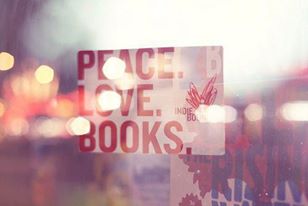 Anthony Doerr's

near-miraculous All the Light We Cannot See. This 500+ pager transfixed me and I found myself entranced with two engaging children, one French, one German, as they struggled with survival during World War II. After meeting the author at a book event, it was all I could do to keep from kissing his adorably bald head in deep admiration.
 Make Your Home Among Strangers, a debut novel by

Jennine Capo Crucet

. A painful, funny tale about a gifted child of a fiercely insular Cuban immigrant family in Miami during the Elian Gonzales era. Her struggle to break free of cultural expectations and achieve her piece of the American Dream is fraught with frustration, but you root for her all the way.
Some colleagues also birthed books in 2016:
Surprise of the year:
An early reader likened my novel to those by

Hank Phillippi Ryan

. I'd never read this bestselling, multi-award winning author. Naturally, I was curious. I read The Wrong Girl, and boy, was I flattered by the comparison. Then I finished her latest book, Say No More, and I was hooked. She introduces each plot piece like she's conducting a five-movement symphony of suspense. To be sure, there are more differences than parallels in our writing, but I'm thrilled to have found her trove of goodies to dig into next year. Next up, something from her Charlotte McNally series.
Two more are in the stack for the new year. A book club I'm in selected one by Meg Wolitzer, another acclaimed author I've never read. I'm looking forward to a new release by Laura Elvebak. And there'll be a lot of research to wade through for my next novel.
I'm set for a happy start to 2017. I hope you are too. What will you be reading?