Dickie George was his name, my first imaginary friend. As the only four-year-old among an extended family of grown-ups, I suppose it was the easiest way to have a same-age playmate anytime I wanted an adventure. At the dinner table, I would relate the exploits of Dickie George to my Mom and Dad, Grandma and Grandpa, and teen-age aunt, and enjoy their seemingly complete suspension of disbelief. To me, there was no doubt that he was a real person, a boy who did amazing things.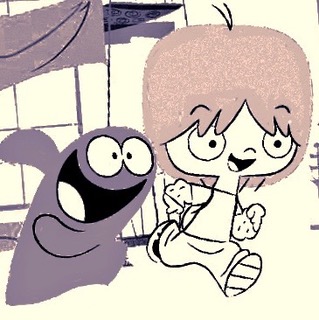 Dickie George was the little rascal who stuck the broom in the washing machine. Yes he was.
Somewhere along the way to becoming a Kindergartner, I lost track of Dickie George. But he stayed in the family lore of my childhood and in my memory, too. When I first encountered the brilliant Bill Watterson's Calvin and Hobbes comic strip, I would catch myself peering deeply into each panel in search of Dickie George, certain that he and Calvin were soulmates, and maybe playmates, living in the world of imagination.
I have new imaginary friends now, with names like Samantha and Carter and Lizzie and Gertie. As a grown-up author, I'm forced to call them by another name: the characters in my books. But as I write, they are alive in my mind, so much so that I often find myself following them around and reporting their activities instead of forcing action on them. Not always, but often enough that I can feel a kinship with the little-girl me who once had an imaginary playmate.
What about you? Did you have imaginary playmates in your childhood? Were they mischievous children, like Dickie George, or more like a stuffed tiger named Hobbes who shared your exciting adventures?